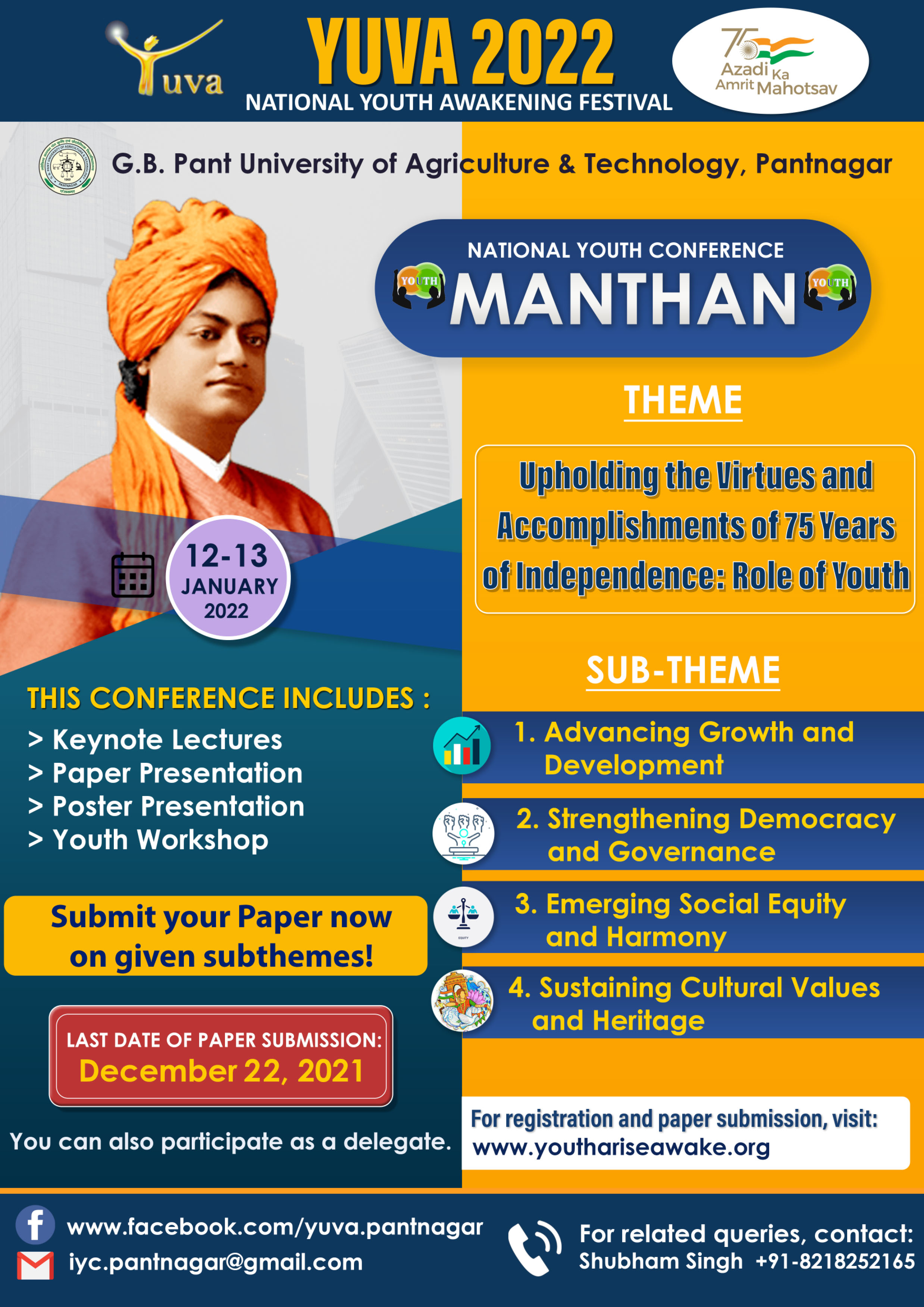 Upholding the Virtues and Accomplishments of 75 Years of Independence: Role of Youth
The story of a new history began on August 15, 1947, when the Golden Bird stretched its wing for the first flight of freedom. Today, as India celebrates 75 years of independence under the umbrella of its 130 crore countrymen and the world's largest youth population, the nation has seen tremendous growth in every sector ranging from governance, education, social equality, justice, and cultural heritage. India has come a long way,today It houses one-sixth of the world's population, maintains a unique democratic ethos, and pursues a foreign policy of national interests and solidarity with developing countries.India's relentless march to independence has inspired people around the world. On India's 75th Independence Day, each of us can discuss the development of nation under four prominent areas.
Advancing growth and development
Strengthening democracy and governance
Emerging Social equity and harmony
Sustaining cultural values and heritage
---
The four subthemes for the Youth Conference :
Registration fee.
For GBPUAT Pantnagar Students 500/- (Offline)
For Other Students 300/- (Online)
Payment will be accepted through Google Pay & UPI
The Conference will be held on January 12-13, 2022 in offline mode for GBPUAT Pantnagar students and in online mode for others.
Cash prizes worth Rs. 25,000 /- and appreciation certificates.
The selected papers will be published in a compendium with ISBN number.
For Paper Submission
---
GUIDELINES FOR PAPER SUBMISSION
The students can form a team of maximum three authors for paper submission in any of the four subthemes.
The paper should be submitted with a word limit of 2000-3000 words (excluding references). It should cover the following aspects but not necessarily under the same heading:
a) Problem Addressed
b) Solution Proposed
c) Feasibility, Economic and Environmental Viability, Scalability
d) Expected outcomes

Use Times New Roman 12-point font single spaced, 1-inch (2.5cm) margin all around, and 8.5 "×11"page setting.
Figures, graphs, tables must be of high resolution.
Kindly ensure that the paper is free from plagiarism and proper references are given.
The paper must be submitted in Microsoft Word (.doc,.docx) format only.
The first 100 paper submissions shall be eligible for evaluation and no further entries will be considered thereafter.
Last date of paper submission is December 22, 2021.
The confirmation regarding the selection of your paper for oral or poster presentation will be informed by December 25, 2021.
Incomplete submissions will not be considered.